Watch the video below for a brief introduction and navigation tutorial of the Route Merchant Portal.

Overview
The
Merchant Portal
is your primary tool for managing information related to your Route Product Suite. The Portal is where you can view and update Route settings to your store(s) and website(s). The Portal was designed to make the user experience effortless by placing the most predominant tools to manage your account all in one place.

In the Portal, you have the ability to review orders that are insured by Route Protect, set up your in-app profile & notifications for Track, and manage your brand engagement with Discover.


Tip: Because this is your go-to hub for Route, we highly recommend bookmarking or saving it somewhere that is easy for you to find in the future.

As a last note, access to your Portal can be provided to anyone of your choosing to ensure that the right eyes have access to the most important aspects of this experience.
Navigation
When first entering the Portal, you will see a menu bar on the left-hand side with different admin category tabs. When you click a tab on the left, you will see your view will change on the right-hand side to display the corresponding data and settings.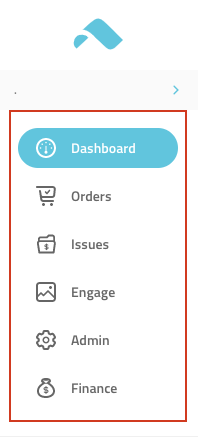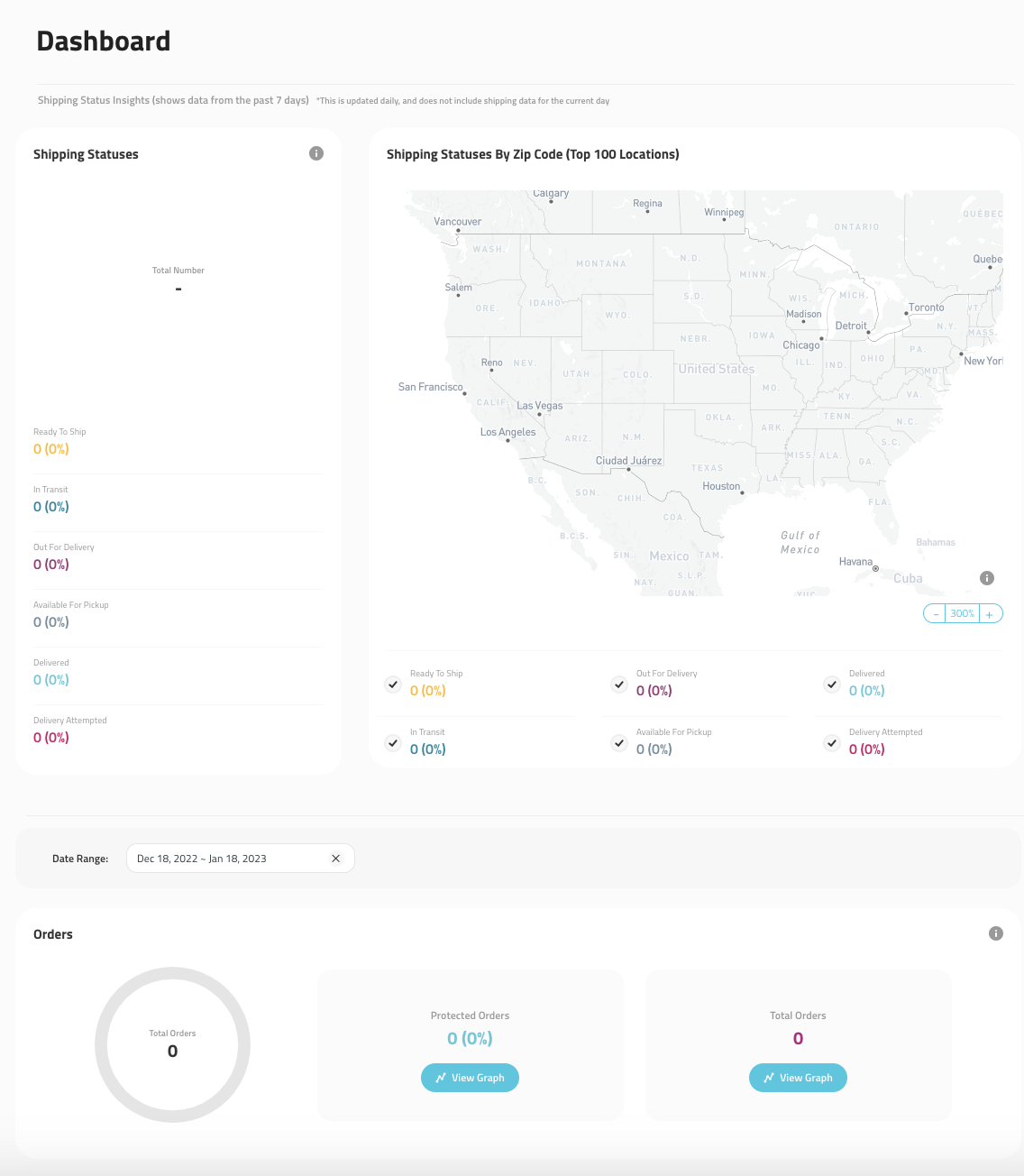 To see more information within each tab, simply scroll. A few of the tabs will additionally have toggles at the top of the page you will be able to click to see/filter more data.


Tip: This Portal is your one-stop-shop to viewing and and managing your account. Most questions you have can be answered by reviewing your Portal. Best practice when you have a question is to review your account, as it is the single source of truth for everything.

However, if you still have remaining questions, you can reach us via live chat through the blue bubble on the bottom right corner of your screen at any time.

Portal Categories
There are six tabs in the Merchant Portal that will help you manage different aspects of your Route Product Suite. View each tab and their description in the chart below to learn more:


| Tab | Description |
| --- | --- |
| Dashboard Tab | A high-level look into important business analytics and metrics; get a quick glimpse into shipment trends over time. |
| Orders Tab (Protect Only): | Provides an overview of all Route-protected orders for all time; this is where you will come to file a claim on behalf of your customer. |
| Issues Tab (Protect Only): | The hub for order issues (claims) that have been reported to Route; you can escalate issues here. |
| Engage Tab (Track & Discover Only): | Used for customizing the post-purchase experience that your shoppers have with your brand; update branding for holidays, promotions and special offers |
| Admin Tab | Your settings tab for managing components of your Route experience; manage users, integrations, billing and more. |
Overall, the Route Merchant Portal allows quick and easy changes while also acting as your one-stop shop to manage your account - and we've only just scratched the surface!