Please reference this Help Center article when enabling Product Recommendations within your Shopify Store.
From your Shopify Admin account, click Settings.
Click Checkout
​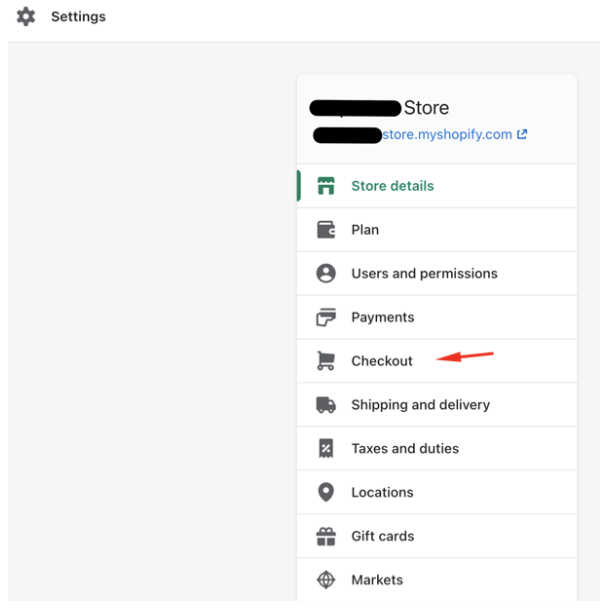 ​
Scroll down to the Post-purchase page section
​

​
Select the Route App
Click Save



Lastly, go to the Product Recommendations Settings in the Route Merchant Portal and ensure the "End of Checkout Recommendations" touch point is turned on.


​